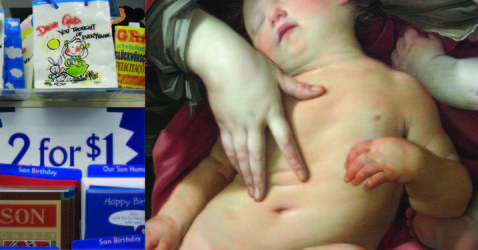 Exchange
These photomontages consist of images from
the Dollar Store juxtaposed with Museum photographs.
In the resulting couplings (and sometimes threesomes...),
objects bounce off of each other, both in form and content.
Both sites can be overtly and covertly political, inflammatory, and hilarious.
Our fears and desires reside in each place.
---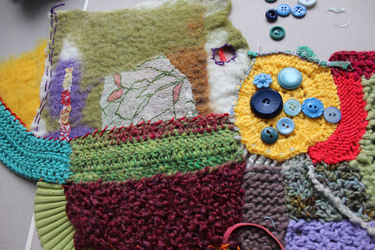 How to Make a Severed-Hand Party Tray
With this sculptural work, I explore many ways of making, traditional and new. Learning is an integral part of my process and many of the works emerge from youtube, a book, or a friendly lesson. I always start out as a learner of any craft, like everyone else, but then my anarchic
artist self kicks in and I take "how to make a dog bed out of a pair of jeans" and turn it
into something that is not only NOT a dog bed, but has morphed into an entirely OTHER
object, often with unsettling echoes of its former function and materials. This is the place
where I find myself, again and again: one hand making and the other unmaking, one
self in the arts and crafts world, and the other self irresistibly drawn to subverting that
world.
---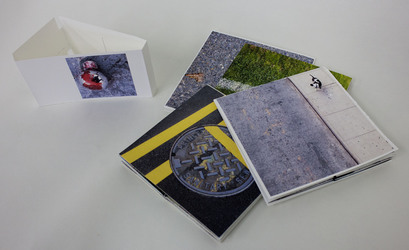 ground
Ground is a four-part artist's book. A map structure unfolds to reveal the artist's view of the ground beneath her feet; part of a daily process of exploring and image-making.
---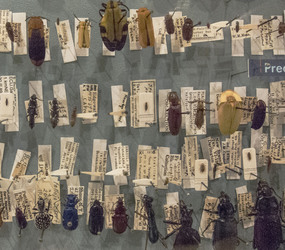 Natural Selections
images from The Harvard Museum of Natural History