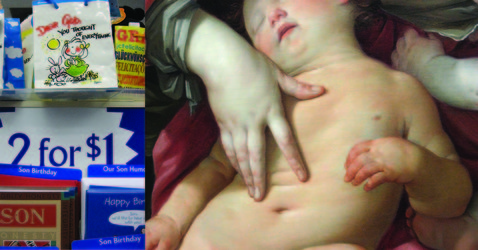 Exchange (photography)
These photomontages consist of images from
the Dollar Store juxtaposed with Museum photographs.
In the resulting couplings (and sometimes threesomes...),
objects bounce off of each other, both in form and content.
Both sites can be overtly and covertly political, inflammatory, and hilarious.
Our fears and desires reside in each place.
---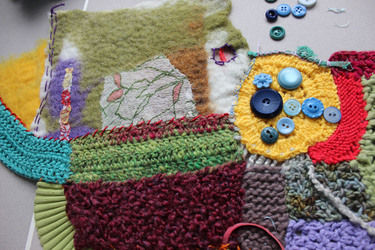 How to Make a Severed-Hand Party Tray (sculpture)
Learning new handmaking processes is an integral part of my practice and many of these artworks emerge from lessons learned on youtube, from a book, or a friend. These sculptures reflect where I locate my artist-self, again and again: one hand making and the other unmaking, one self in the arts and crafts world, and the other irresistibly drawn to subverting that world.
---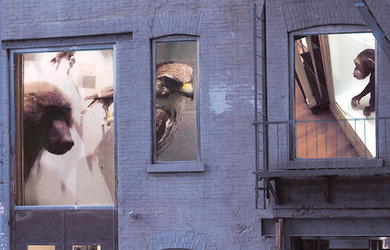 installation (photography)
Very large scale images in the windows @Mixed Greens Gallery, NYC
2015-16
---
togetherness (ongoing photography)
wanderings/documentation/notes/sketchbook
---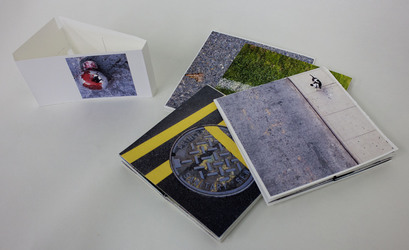 ground (photography/artist book)
Ground is a four-part artist's book. A map structure unfolds to reveal the artist's view of the ground beneath her feet; part of a daily process of exploring and image-making.
---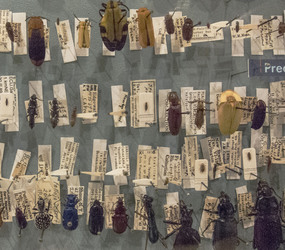 Natural Selections (photography)
images from The Harvard Museum of Natural History